Armed With a Beard, a Shield, and a Sense of Humor, I Learned Why the U.S. Needs New Superheroes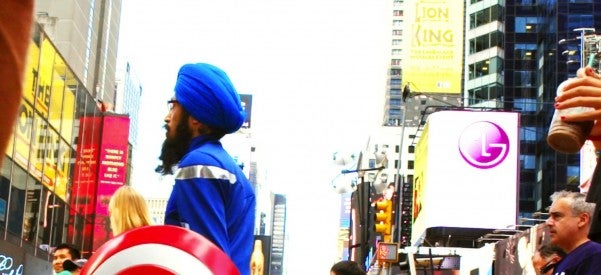 I was born in our nation's capital in the early 1970s—but sometimes when people see me in my turban, they think of conflicts in faraway lands, terrorism here at home, Hollywood caricatures, and sensationalized news coverage.
Donning the costume of a superhero—complete with unitard and shield, in addition to the turban of my Sikh faith—changed all that. Suddenly, there was no question that I was American.
Like any good comic book, there's an origin story. One that covers moving thousands of miles …