Take It From the Top: Samoas Are the Best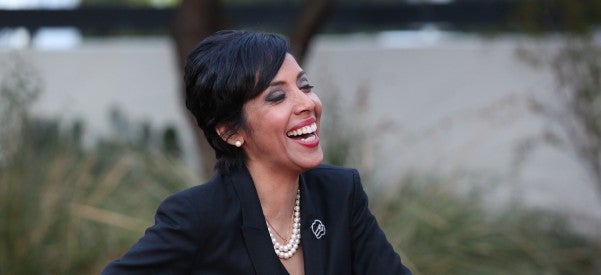 Anna Maria Chávez is an Arizona native and CEO of Girl Scouts of the USA. Before participating in a discussion on the women of the American West, she talked about her favorite Girl Scout cookie (the Samoa), the last live performance she saw (Misty Copeland in The Nutcracker), and her biggest pet peeve (mean people) in the Zócalo green room.

Q. What's your greatest indulgence?
A. Ice cream—lots of it.
Q. How would you describe yourself in five words or less?
A. …