Sometimes You Have to Start With Small, Boring Things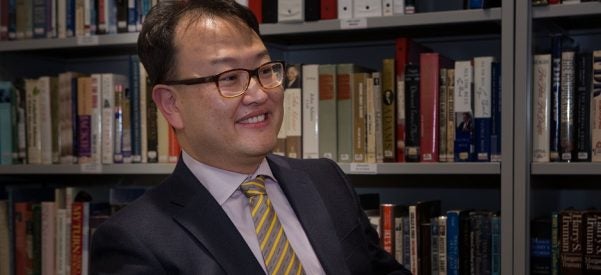 Doo Yeon Kim is a neurologist at Harvard Medical School, where he studies Alzheimer's disease. Before joining a Zócalo/Smithsonian "What It Means to Be American" panel discussion about creativity in America—"What Does American Ingenuity Look Like?"—he talked in the green room about not going out, not being mainstream, and teaching students to be patient.

Q: What first got you interested in neuroscience?
A: Its complexity.
Q: What's your favorite thing to do for fun in Cambridge?
A: I generally stay at home. …