Twenty-Five Years Ago, a Little-Known Coach of a Tiny College Team Unveiled a Gridiron Revolution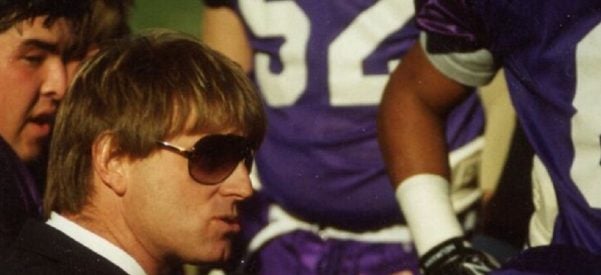 Saturday, August 31, 1991. It was Labor Day weekend, the very definition of a sleepy, late-summer day in that simple, pre-digital world. H.W. Bush was president, the Gulf War was five months gone. The biggest news was that Kyrgyzstan had declared its independence from the Soviet Union. Precisely nothing was happening.
Well, not quite nothing.
In the gently swelling cornfields of southeastern Iowa bordering the Norman Rockwell-brushed town of Mount Pleasant, Iowa Wesleyan College, a 500-student school that had been a showcase …