The Public Was Charmed by His Presentation as an Antidote to Politics, Until the Great Depression Hit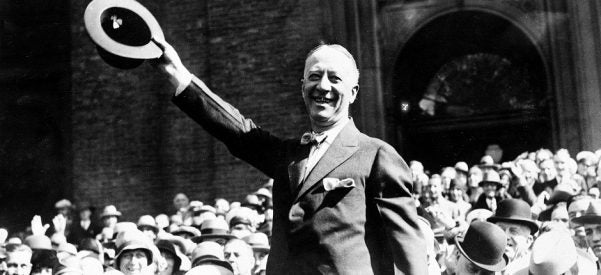 It was not the craziest election of the 20th Century, but it might have been the strangest.
One candidate was a natural politician, affable and gregarious, a true man-of-the-people who favored flashy suits and a trademark derby hat. Reporters loved him and admirers thronged his events.
The other contender could easily be classified a misanthrope. He was a miserable public speaker who hated crowds and disdained the campaign regimen of shaking hands and kissing babies. For months, even after secretly directing his …