Discriminatory State Constitutions, Poll and Literacy Taxes, and Now Photo ID Laws All Have Been Used to Keep Ballots From the Less Powerful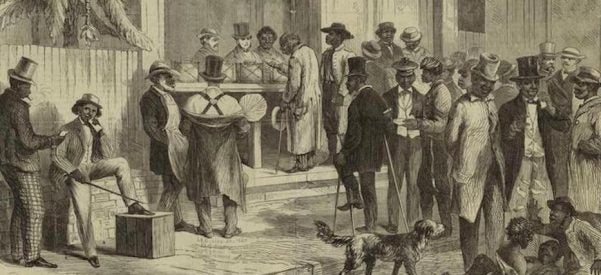 The more that efforts to suppress voting rights in America change, the more they remain the same.
From the earliest days of the republic to the present, politicians have sought to limit the ability of non-whites to vote. What has changed is the nature of suppression—either the addition of regulations, or the deregulation of parts of the process—as well as the degree to which would-be vote suppressors reveal their intentions.
The American problem with voter suppression started with a void in the …